SPECIAL! Free Consultation for Invisalign until June 21st!
Don't pay more than $7000 for your Invisalign. Payment Plans available from $51 per week
Call Cumberland Dental in the Cumberland Park area of Adelaide at (08) 8271 6233 NOW!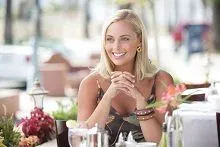 Changing your smile can be as simple. Invisalign is a great way to move your teeth quickly and easily to a broad welcoming smile. It is an amazing process that goes by so fast. If you could see into the future looking in the mirror at your new perfect smile, you would ask yourself "Why did I wait so long to do this?" Invisalign is an easy process and is straightening teeth in Adelaide without people even realizing it! If you don't want the regular braces-type of Orthodontics or to change your front teeth with Cosmetic Dentistry, this is definitely the option for you.
If you want to see more before and after photos, have a look at our Instagram page.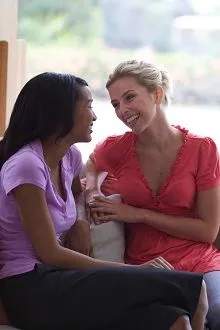 Heres' how it works. You come in to see Dr. Jack for a consultation to assess your teeth. We need to make sure that they are healthy enough to be straightened and that your problem is one that can be solved with Invisalign. Dr. Jack is looking to see where your teeth are going to move to and assess how they will look at this finish. Simple!
Once we have ticked that box, molds of your teeth, photographs, and X-rays are taken to build up your profile for Invisalign. This allows us to determine how your teeth will move. These records are sent to the Invisalign Laboratory in North America where technicians enter all of these into computer programs and develop your case. Dr. Jack then spends time tailors the plan from Invisalign to suit your mouth.
A movie is then created of how your teeth could look at the end of the Invisalign process, which we show you. We want you involved in this process as much as possible.
Once you give us your approval, Invisalign sets up your case and the trays are created. The plastic trays are designed to be changed every 2 weeks. These fit very carefully over your teeth like in the photos below. Every 2 weeks the trays change very slightly, moving your teeth to their desired position.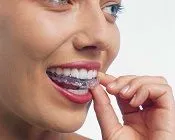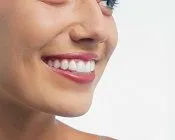 Now the big part of the process is you! The only person who can make it happen is YOU. This system means you have to keep your teeth nice and clean so that the trays don't squish food around your teeth, so brushing after meals is highly recommended. The trays need to be worn for 22 hours a day. Basically, we ask that unless you are eating, you keep the trays in your mouth.
The process goes by so fast that you'll catch up with friends who you haven't seen for a few months and they'll wonder why you are smiling so much!!! A new straight smile will do that.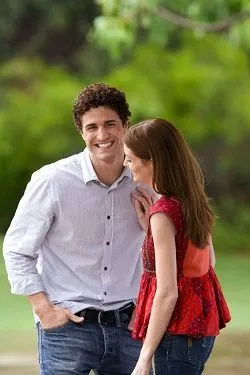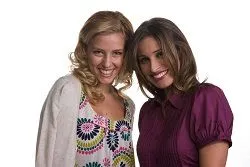 We are often asked what's the difference between you and other practices. At Cumberland Dental, we invest in ongoing training. Jack spends over 120 hours per year (3 working weeks) on various topics such as Lumineers , orthodontic training, and smile makeovers in Melbourne, Sydney, and overseas. We think that it is a better way to build our business than a highly paid marketing campaign. You get the benefit of all this training when you come in to see Dr. Jack for your free consult. That's right, you will actually spend quality time (not 5 minutes) talking to the Adelaide dentist who does your treatment, not untrained staff trying to sell your their products. What's the point of a consult, if you can't ask all the questions that you want, to the person who is going to be developing your treatment plan.
At Cumberland Dental, we don't spend huge amounts of money on Advertising in the Sunday Mail or expensive spots on Adelaide's TV stations. We pass those savings on to you. We have developed patient-friendly payment plans that make straightening your smile affordable. This means you can makeover your smile with Invisalign for as little as $51 per week for 2 years . Why pay for someone else's major marketing machine?
We also include a gift to you once your teeth are straight.... Adelaide Teeth Whitening . It's amazing. You can get your new straight smile and have it whitened, all from $51 per week.
Call Now for your Invisalign Consultation with Dr. Jack and when you mention that you saw us on the web, it's free! The first step to a whiter beautiful smile begins with a phone call.
If you have more questions about Invisalign, call Cumberland Dental at (08) 8271 6233 today!